Our vans can travel anywhere in the state of California during the summer (some restrictions during the winter). Our location offers a ton of beautiful destinations a short drive away.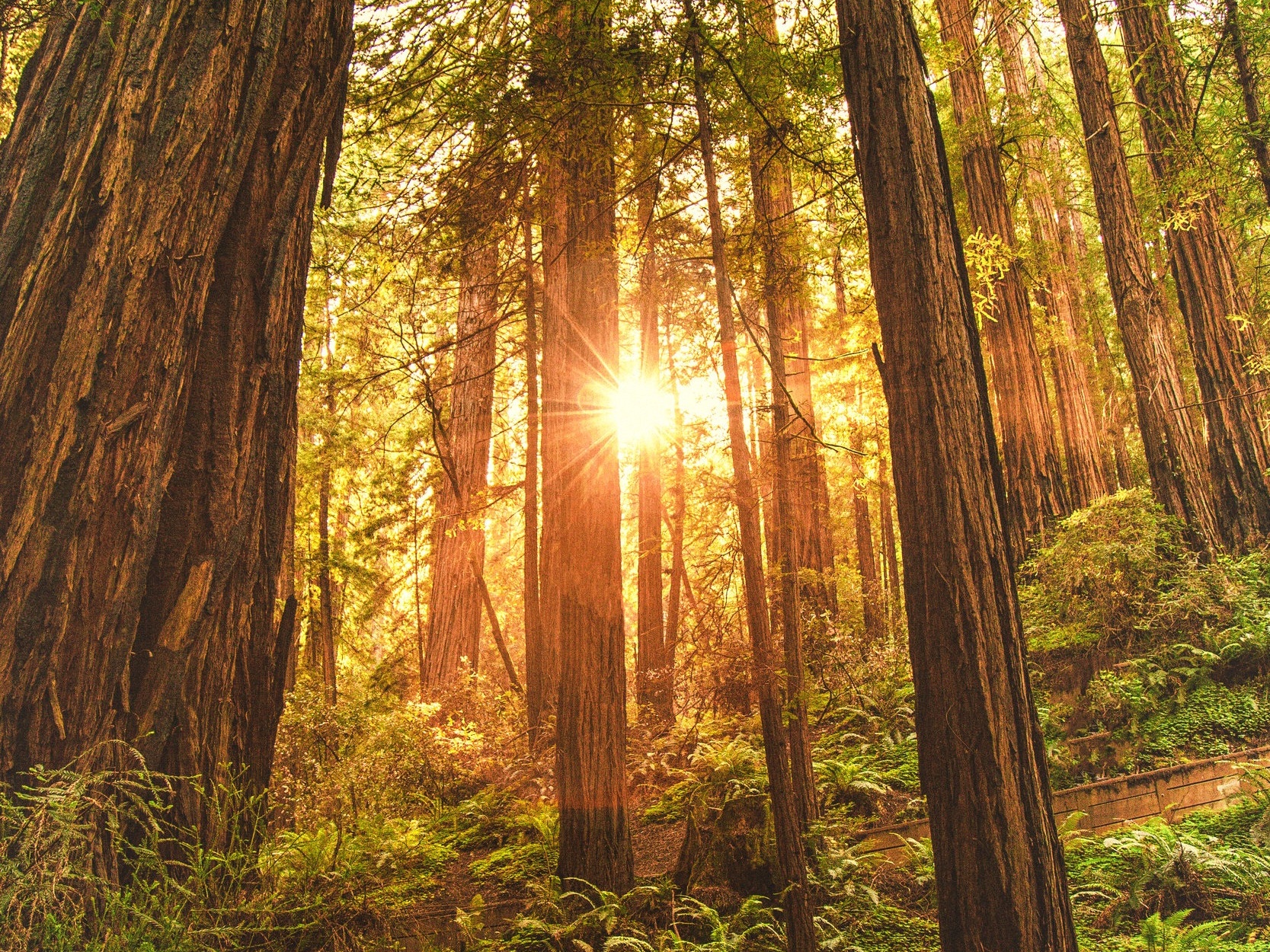 HENRY COWELL REDWOODS STATE PARK
Amazing camping right in Santa Cruz. This state park is only 6 miles from our location. Renters will often stay here the first or the last night of their trip. You can book a site here up to 6 months in advance.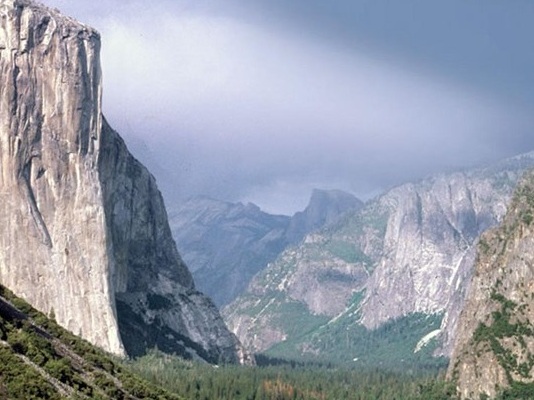 Over 1100 square miles of beauty. This is one of our most popular destinations, and one of the most visited parks in the country. Many campgrounds and amenities are available. Be sure to book campsites early for this stop!
LASSEN VOLCANIC NATIONAL PARK
300 Miles north east lies Lassen Peak. Excellent spot for hiking, fishing, and stargazing. Please check park conditions, as Lassen holds snow well into July frequently.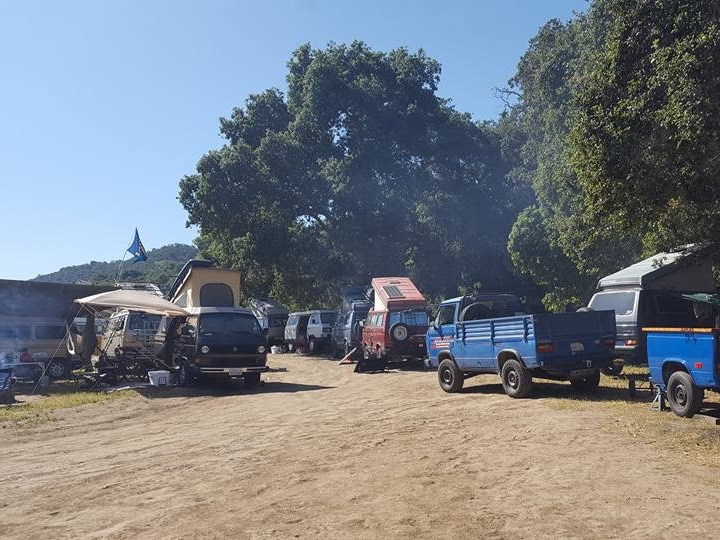 SYNCROFEST VAN GATHERING-HOLLISTEr
Only 50 miles one way. Attend one of the largest gatherings of VW campers in the country in Hollister, CA early May. If you are thinking about purchasing a van you can take one of ours here, and meet the most die hard van enthusiasts in the country.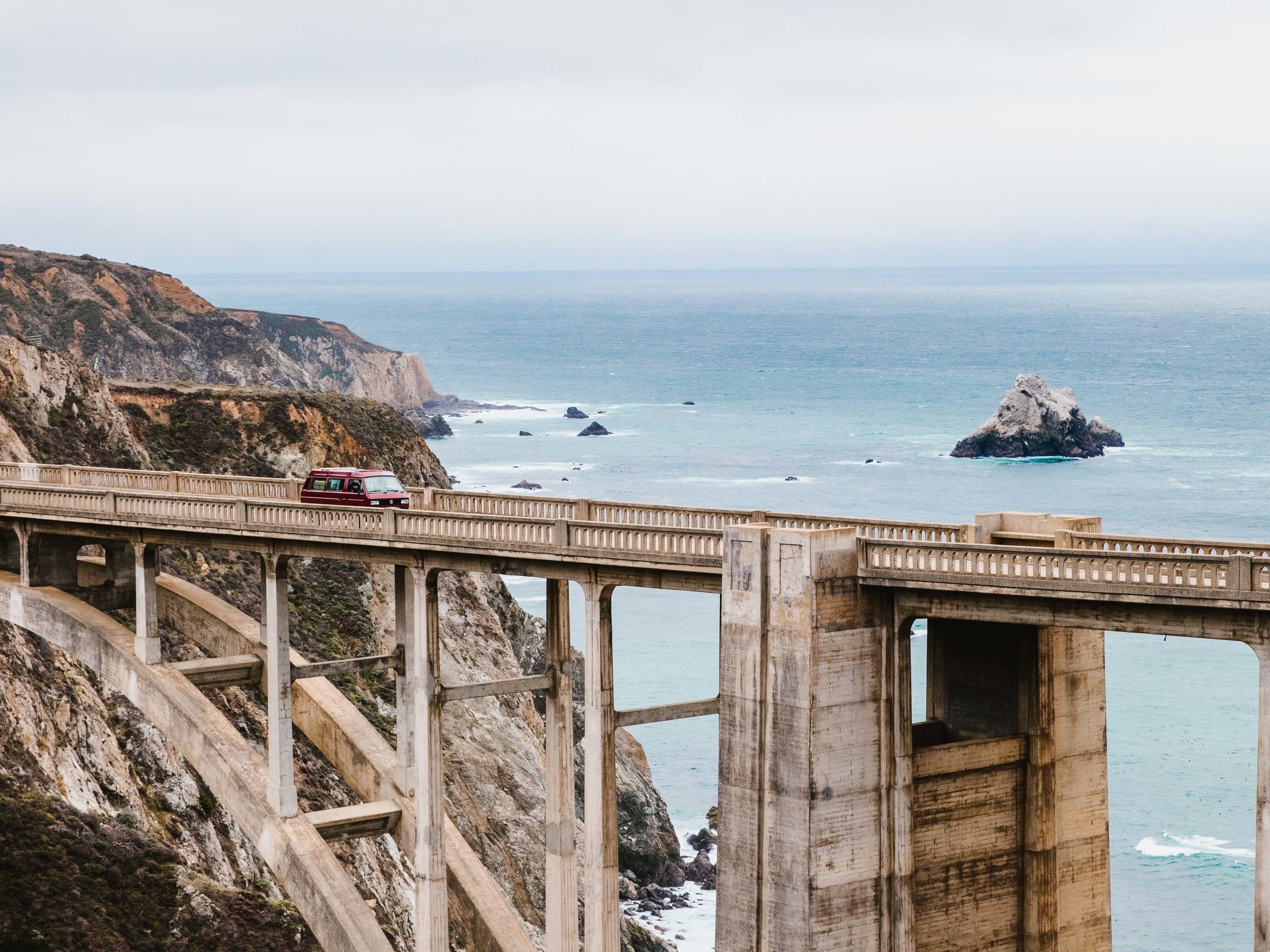 This is where most of our vans head! One of the most beautiful stretches of coastline in the world. Be sure to book campsites ahead!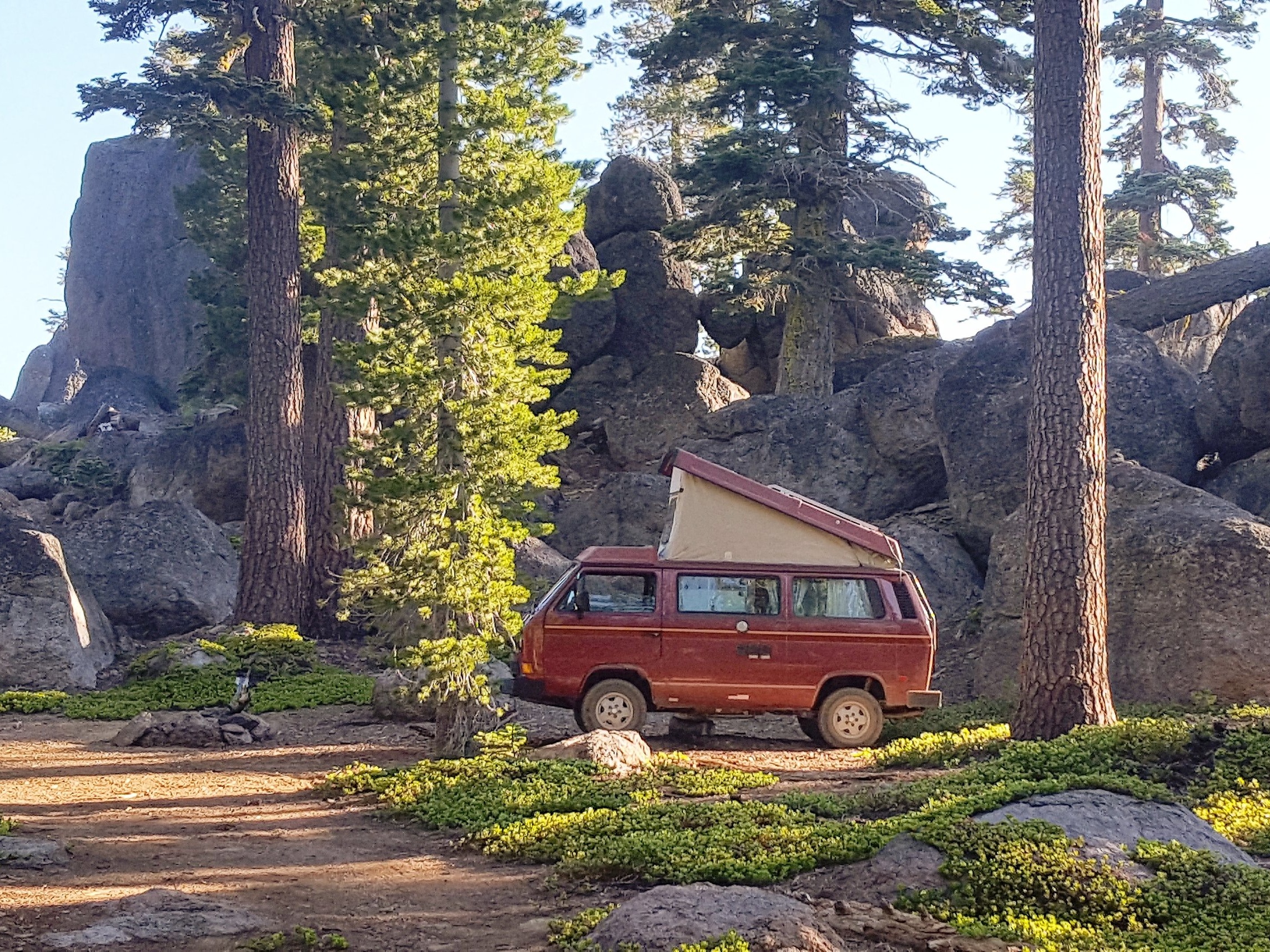 One of the prettiest drives in the western US. Borrow one of our hot springs books, and find a seemingly endless number of hot springs to relax in along your way. There are many choices for camping along this entire route.
Lake Tahoe has 72 miles of coastline and usually takes 2.5 hours to drive around with no stops. The Tahoe basin has several state parks and campgrounds, that are perfect for these vans. This region is a major destination in the summer, so please plan ahead. Many of our renters will spend an entire week here. There's tons to do and see in the Lake Tahoe Basin.
Most people know Redwood as home to the tallest trees on Earth. The parks also protect vast prairies, oak woodlands, wild riverways, and nearly 40 miles of rugged coastline.
Due to the extremely remote location of Death Valley, heat, and distance (over 490 miles one way) Death valley is prohibited during the summer months. This option is fine in the during the colder fall and winter months.
GRASS VALLEY / NEVADA CITY, CA AREA
5.6 million ounces of gold were pulled from this area during the gold rush. The nearby Yuba river has the best swimming holes you may ever find. Downtown offers tons of great food & bars. Be sure to do check out the new Inn Town Campground. This spot is within walking distance of downtown Nevada City and is a perfect campground for date night.
Did you find a spot you'd like to share?
Let us know and we may feature it here.
A few suggestions to make your trip epic
Plan ahead. This is especially important during the summer months when campgrounds must be reserved in many locations.

Figuring out a route for your trip is one of the most fun parts! Ask us suggestions based on where you are headed.

Prefer quality over quantity. Don't try to fit in too many locations and feel like you drove most of your trip. Select a few close destinations and enjoy. ( Vans include 100 miles with each night of the rental)